Nugenesis is one of the best dipping powder systems available in large-sized containers of 2oz, making it easy to save money that would have otherwise been used in buying individual 1oz sized containers of other dipping powder brands. There are over 200 Nugenesis dip colours, providing a wide variety of colours to choose from. The top gel, activator and base gel are some of its best products in the industry. Besides, Nugenesis dip powder is odourless, making users enjoy it more. It is committed to providing high-quality, industry safe, and innovative products and services to spas, salons and distributors. It uses some of the most modern technologies in the beauty industries. Nugenesis is also water and chip-resistant, longer-lasting, robust, durable and environmentally friendly compared to other nail treatments.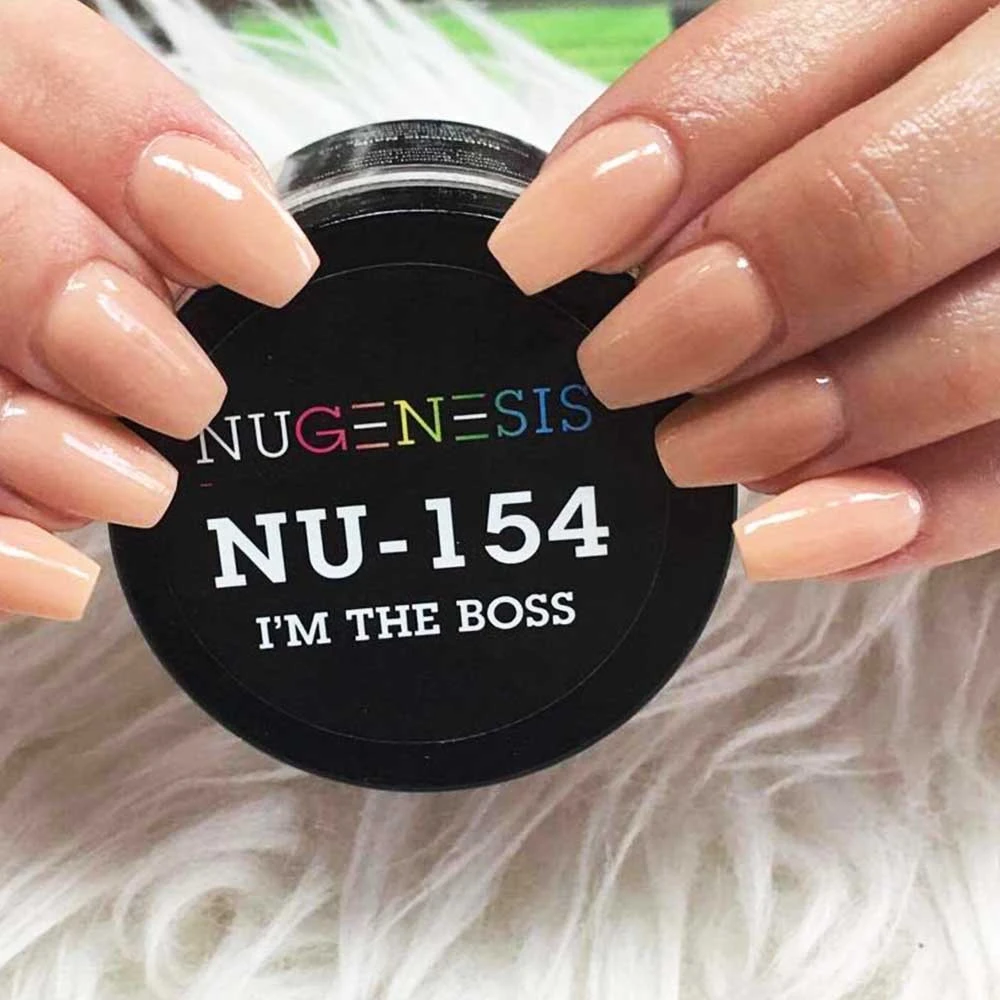 How to Color Manicure Using NuGenesis
Trim the nails to the most desired length using a medium carbide mounted on an electronic file. Excess nail shine or cuticles should then be removed using a pumice stone, or a fine sandpaper drum. On the whole surface of the nail, the Nugenesis Prep Liquid should then be applied. Follow with the Base Gel and make sure that it evenly covers the entire surface of the nail using a back-to-forward motion. Pick your favourite colour from the broad continuum of Nugenesis Colors and dip the nails into the colour container. The excess powder should be removed by gently tapping the fingers. All the fingers will need an even application; thus, it's necessary to repeat step 4 and 5. The imperfections on the nails should be removed by filing using a fine bit mounted on a nail machine. When done, buff the nails and wash the hands thoroughly with water. Apply the activator liquid and leave it for about 30 seconds to dry out. On all the fingernails, apply a light coat of finish gel. Repeat this procedure and let the coat to dry out for about 2 minutes. Finish by applying a layer of cuticle oil on all the fingernails.
Continue reading

"Nugenesis Dipping Powder Reviews"