Recently gel nail designs have made quite a loud entrance in the glamourous world of fashion, and almost every woman is going gaga over its ultimately beautiful and long-lasting nail polish and manicure range. Due to the fact that it provides a chic and sleek look to one's nails, the DND gel nail polish is becoming one of the most popular nail application products. One of the best parts about this kind of nail polish is that it lasts longer without chipping and comes in a wide variety of hues.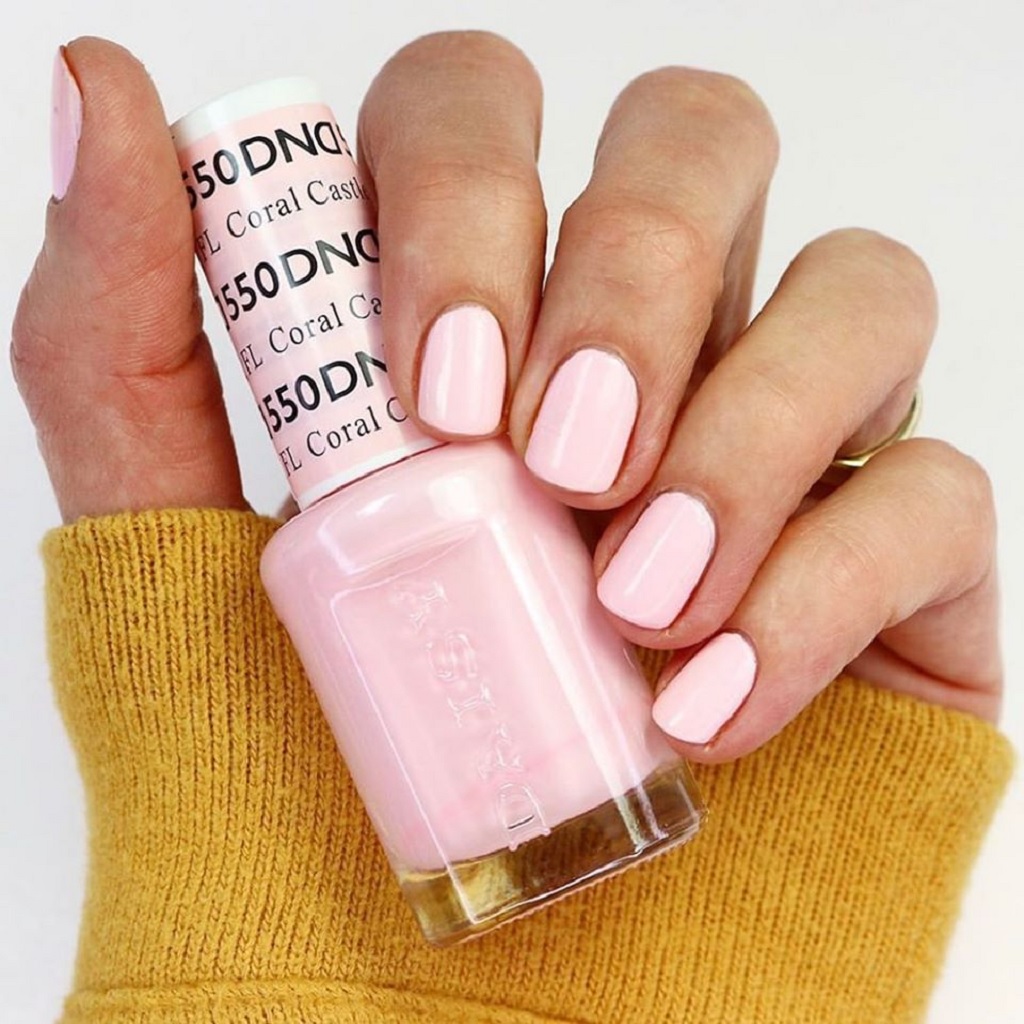 So, just like your favorite style icon, if you have also been falling in love with the DND daisy nail polish lately, here are some of the most popular and coolest gel nail polish design ideas that anyone can try this time.
Some Popular Gel Nail Polish Design Ideas
Bold and Bright
According to many latest fashionistas and celebrity style icons, one can never go wrong with the ultimately gorgeous style of gel nail polishes. The reason behind the popularity of gel nail polishes is their high-quality pigmentation, which enhances the outlook of your hands.
So, one of the many trends that you can follow while getting your next gel nail polish manicure is the stylish and modish fashion of bright, beautiful, and bold colors that can give your hands a popping look with your amazingly styled outfits.
No matter if you are going out with your friends or about to attend a rocking party, the bold colored gel manicure will help you to carry your look just the way you like to be and would make heads turn for your ultra glamorous fashion preferences.
Drip Effect
Whether you are one of those people who like to keep your nails short or a bit long, the amazingly beautiful style of drip effect gel nail polish design is something that can not be ignored if you are a true fashion diva of your own world.
All you would need to do to achieve this look is to choose a gel nail color of your choice according to your preferences and create a dripping nail design with the DND gel nail polish. After that, you can simply put your nails under the UV light to dry out the nail paint.
A great thing about this style is that you can easily pair it up with any of your outfits, whether formal or informal, without getting into much hassle.
Detailed Design
Just like the way you like to style your hair with amazingly ombre hair colors, you might sometimes think of using the same shades to design your nails in a gorgeous form. Well, if your answer is yes, then this gel nail polish design idea was made for people like you.
This idea perfectly sounds like a great way to enhance your style and level up your glam quotient by creating a perfect blend of the right colors and adding an element of fun to it with the detailed design of nail art.
You can also try to mix and match different colors to create a beautiful nail effect and a classy design that is suited for all kinds of occasions.
Colored French Mani
If you are bored with the same old-fashioned style of french manicure, then it is time to refresh your mood by adding the ultimate and gorgeous twist of colors in this gel nail polish design. You must have often gotten a French manicure, but this is something new.
The latest fashion of using different colors to create French tips can help you to not only get ultimately sophisticated nails but will also make your hand look chicer, just like the way you have always wanted them to be.
One of the best factors about this nail design idea is that you can easily carry it on both formal and informal events to enhance your overall outlook without much effort.
Shiny Glitter
For people who are a fan of spicing things up, the fantastic and sleek design of shiny glitter gel nail polish is their dream come true this time of the year. This beautiful nail design idea can not only improve the way their hands will look but will also make everyone fall in love with their fashion choices.
All you need to do is to choose a glittery nail polish shade of your choice to make your hands look like royalty. You can also mix and match different colors to create a unique yet classy look.
Conclusion
So, to sum it all up, there are a number of different cheap DND gel polish design ideas that you can try out this time of the year to look ultimately glamorous and beautiful. You can also style your nails according to your personal fashion creativity to gain all the spotlights in the room.